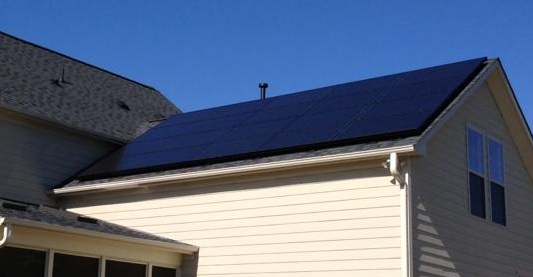 From its inception, Briar Chapel was designed to be a "green" community. In addition to preserving nearly 900 acres of open space and thousands of trees, the developer set out to design the community around the existing landscape. From using rock found onsite to build beautiful walls to installing advanced erosion control and storm water management system, Newland invested heavily in preserving natural resources.
In addition, Briar Chapel requires all of its homebuilders to comply with rigorous construction requirements and build third-party tested & certified green homes. As a result, residents enjoy living in high-performance homes that are healthier, more energy efficient, and allow them to enjoy a better quality of life.
Many of the homes being built in Briar Chapel today are 40-50% more efficient than a standard new home built to code. However, it's important to note that builders can utilize different materials and building practices to achieve certification. Therefore, it's important to work with a real estate broker who has been trained to sell these types of homes.
Jen & Peter Winkler are both certified EcoBrokers, and have received specialized training in the specific type of homes being built in Briar Chapel.
Together, they have sold over 300 homes in Briar Chapel!
As owners of a green-certified home in Briar Chapel with a 5kW solar PV system, they are intimately familiar with the benefits of living in a high-performance home, and would be happy to assist you with buying or selling a green home.
Available high-performance homes in Briar Chapel
»